Click HERE to see instant rates
Open Care Seniors Plans
Life insurance from $6.96/mo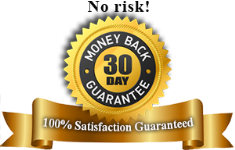 If you're between the ages 18 to 90, you may choose from one of the three options from OpenCare Senior Plans (or any combination of these): TERM LIFE (ages 18-75), GUARANTEED ISSUE LIFE (ages 25-85), and FINAL EXPENSE WHOLE LIFE (ages 18-90). Term coverage is temporary (10, 20 or 30 years) while the whole life (including Guaranteed Issue) is LIFETIME coverage.
Each option is available based on age, state, smoking habits and current health, but ultimately YOU CAN'T BE DENIED COVERAGE – worst case scenario even if your health is not good, you still qualify for a Guaranteed Issue plan (ages 25-85).
RATES ARE FIXED for the duration of the policy! 
---
|   LIFE INSURANCE   |   MEDICARE   |   APPLICATION   |   CONTACT   |
Email:OpenCareInsurance@OpenCareSeniors.com    Call: OpenCare
 Open Care Seniors – National Insurance Brokerage – 4755 9th St N, Naples, FL 34103